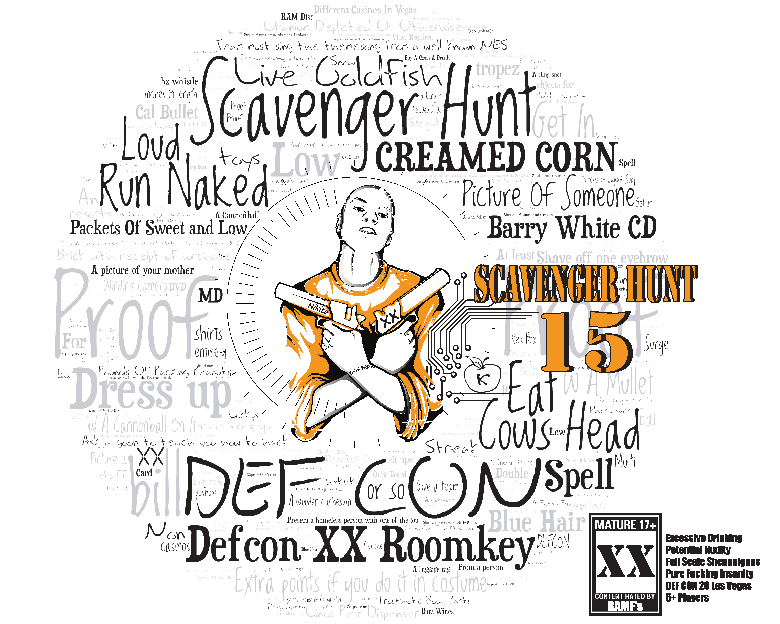 DEF CON 20 Scavenger Hunt
As this year was so special, every previous year's list that could be found was used to make a monstrous list of over 1400 items.
Description
Scavenger Hunt is a contest of will, creativity, smarts and chutzpah as teams search for unusual items and complete insane stunts. This year will be our 15th year anniversary! To celebrate we have some insane surprises! With prizes provided by ThinkGeek.com, as well as items from each and every vendor in your vendor room, the rewards will be amazing! Be sure to follow us on Twitter @defconscavhunt and on Facebook at https://www.facebook.com/defconscavhunt
List
The printed list can be found here.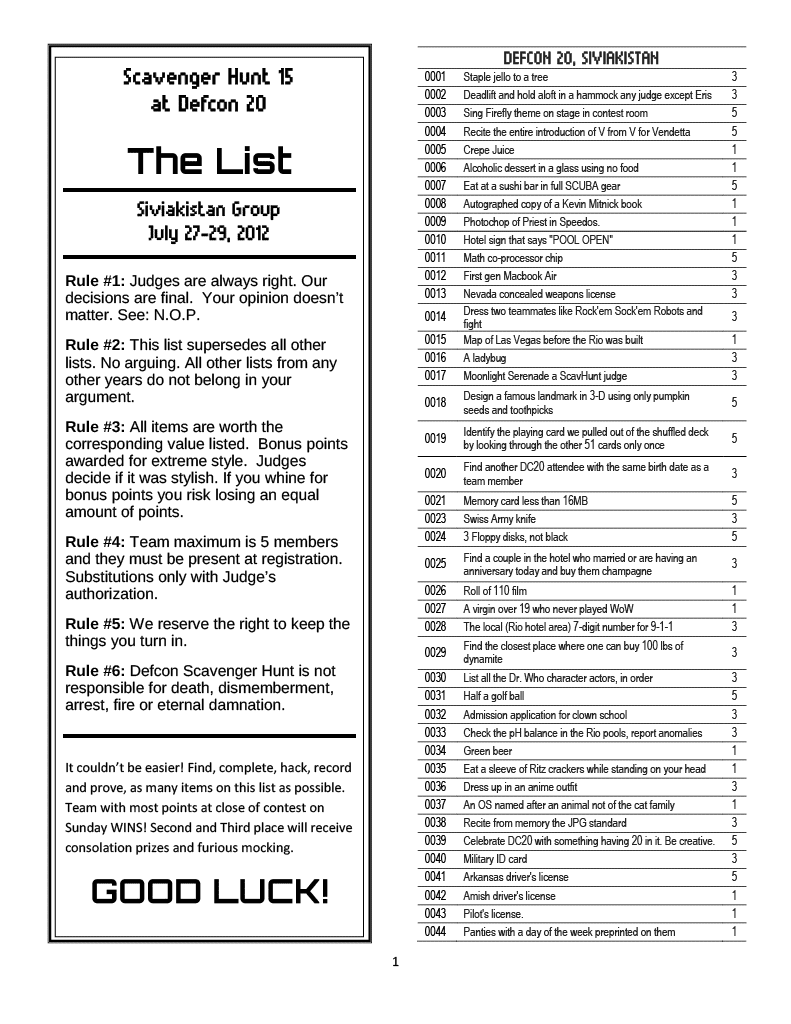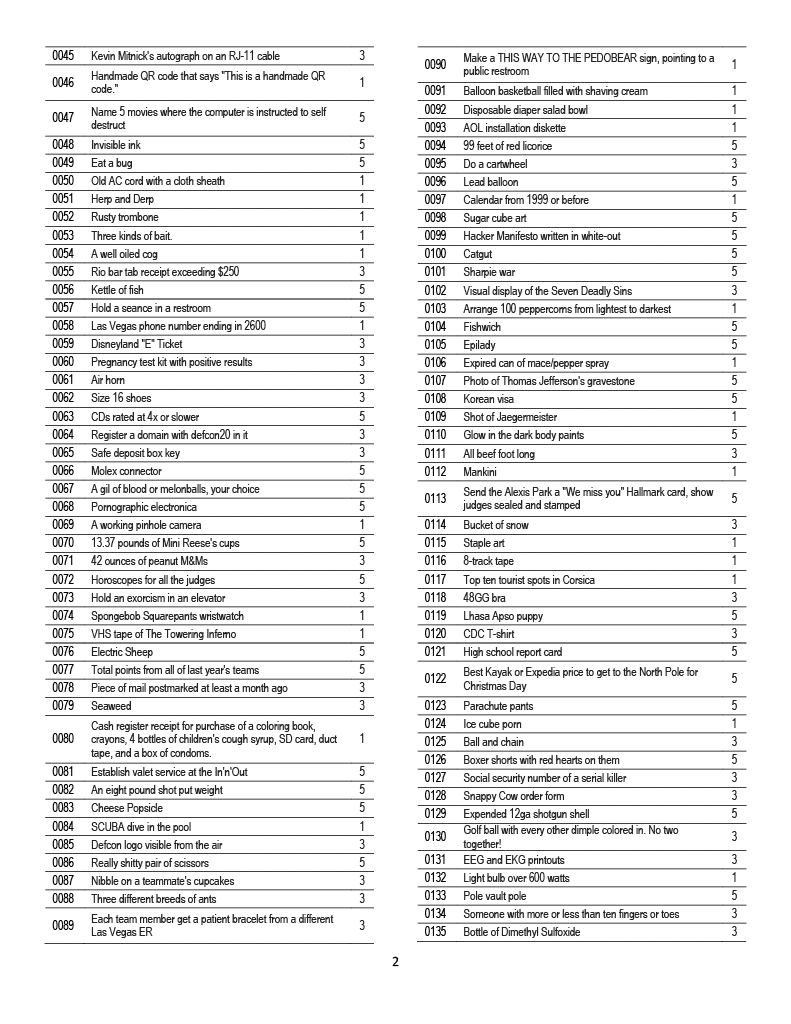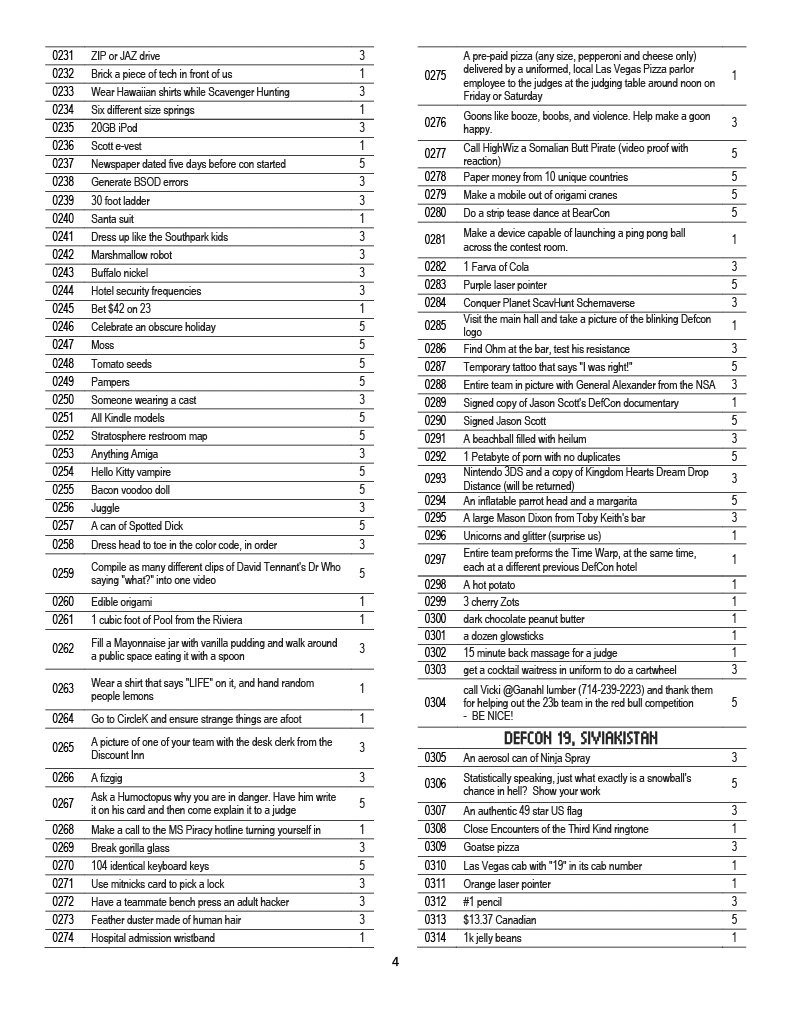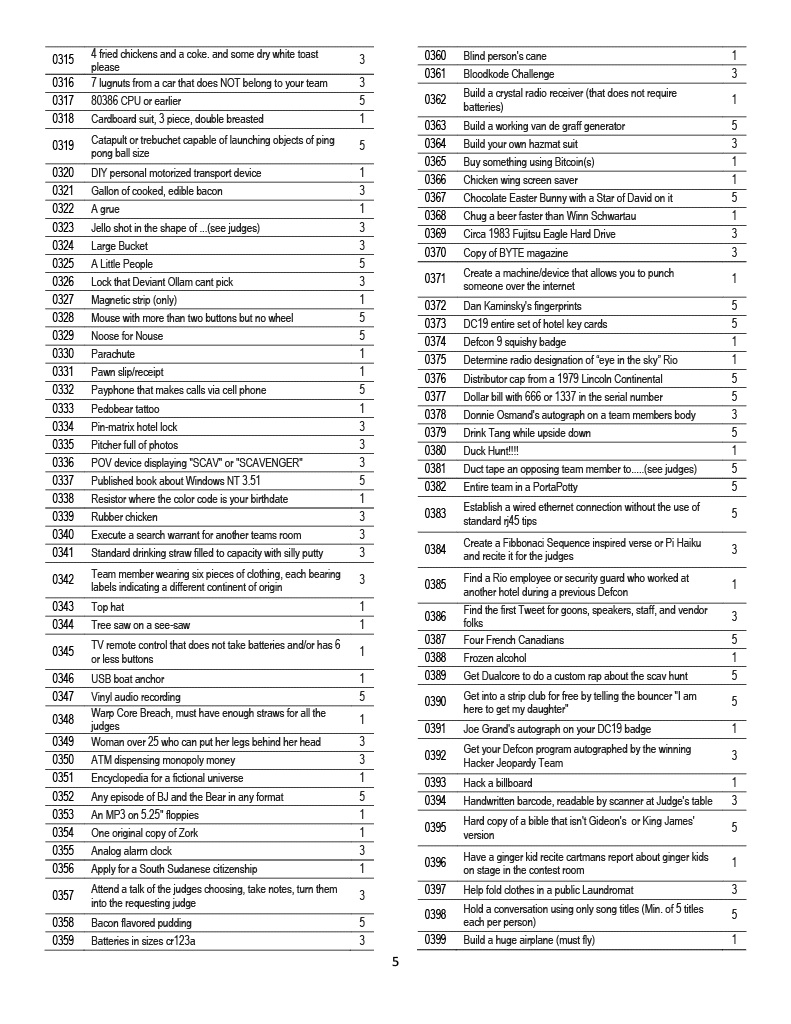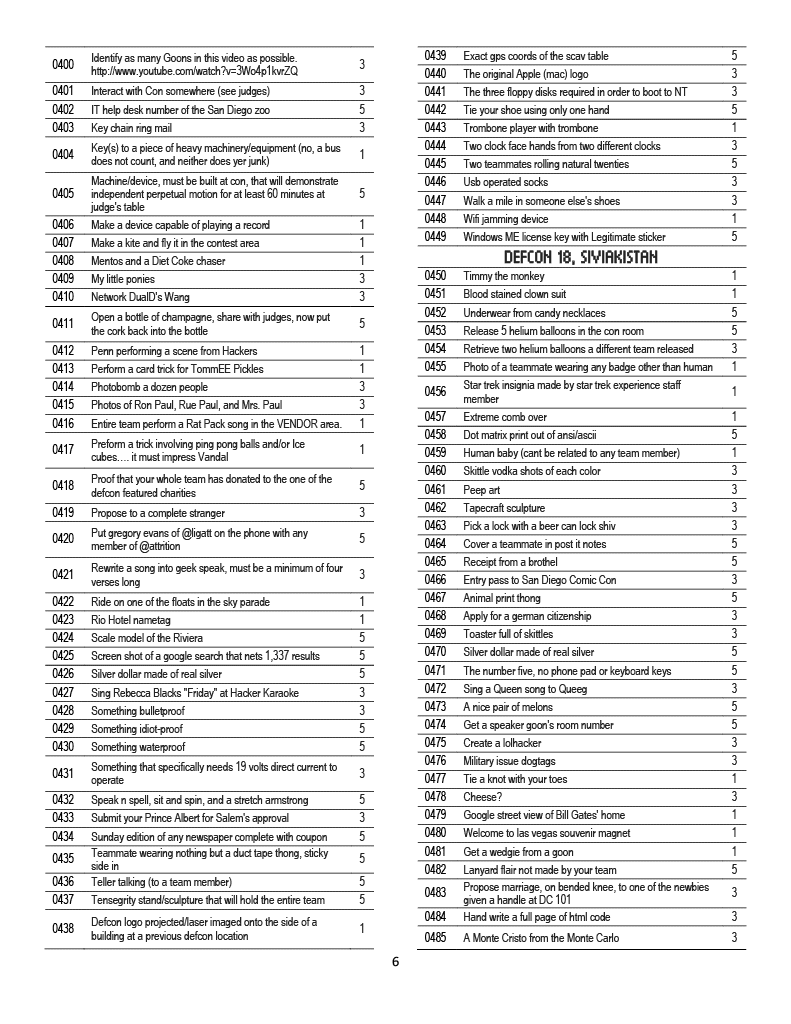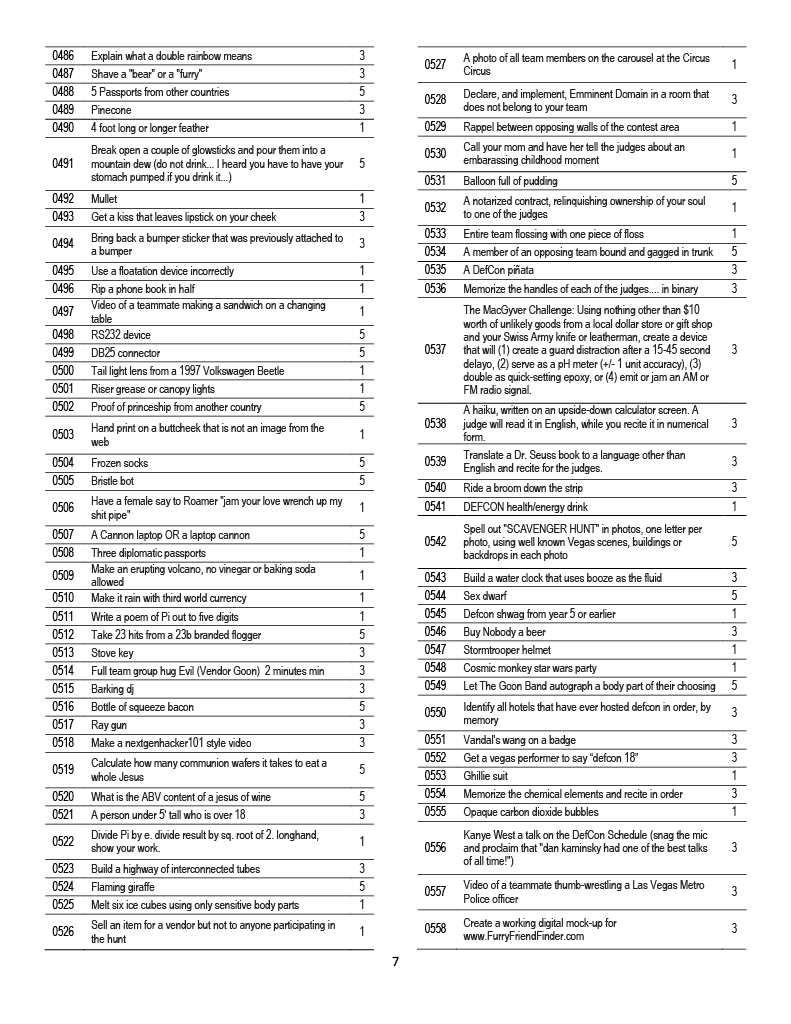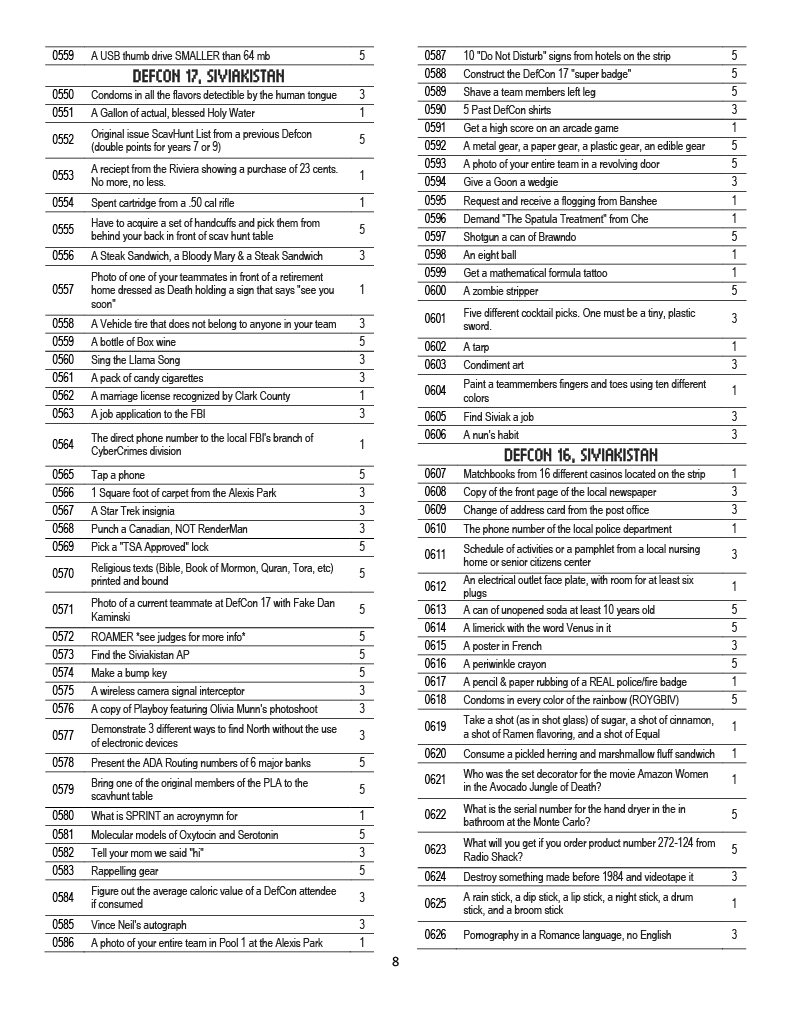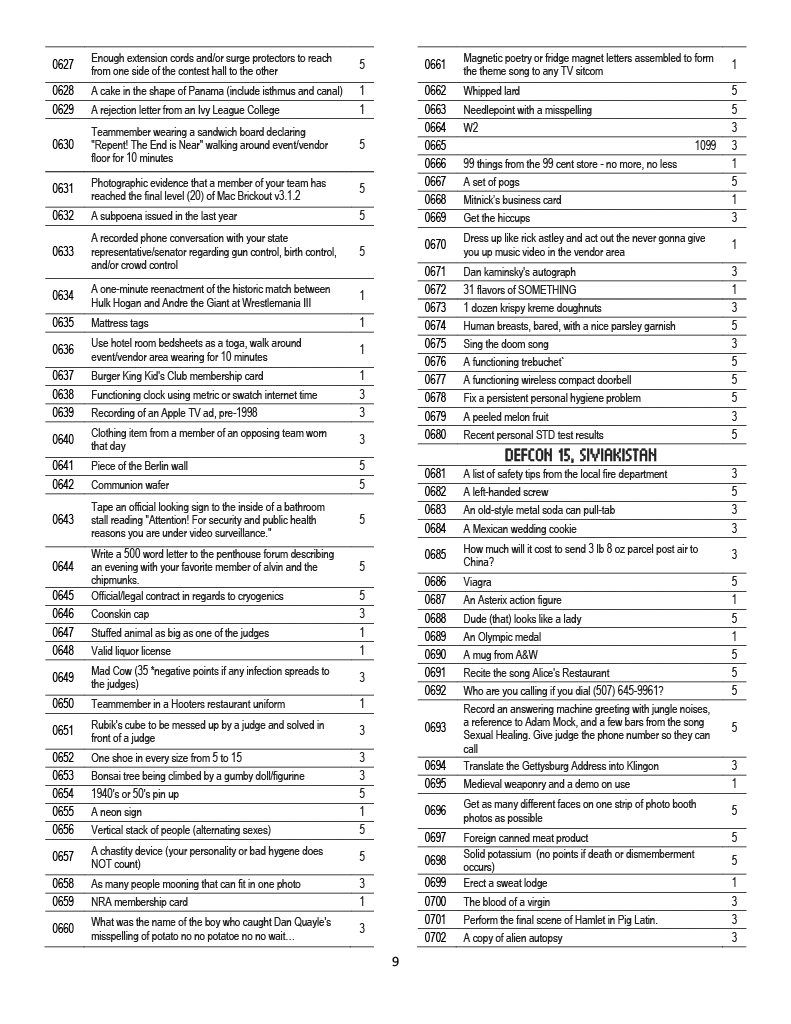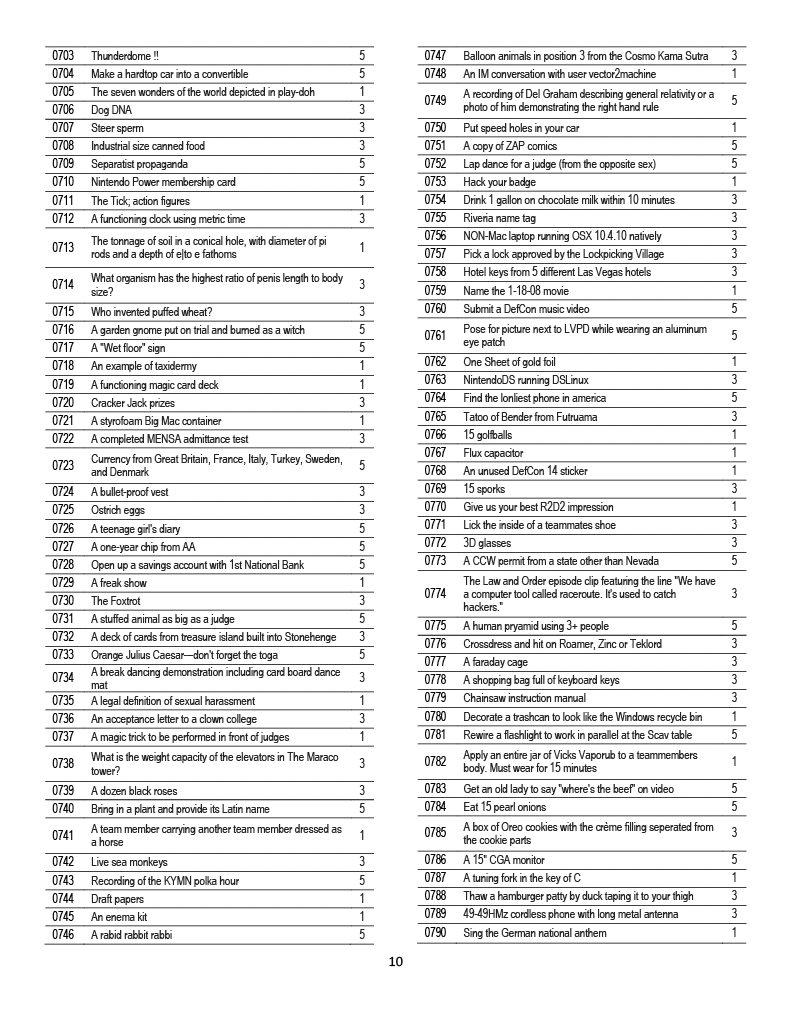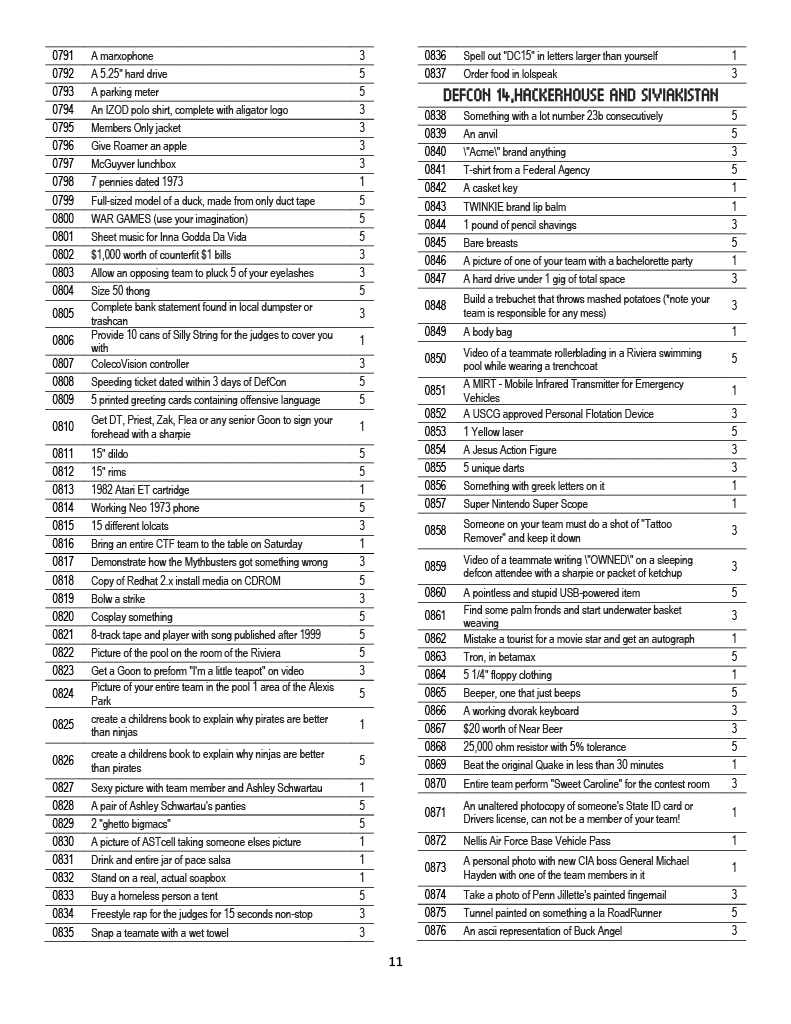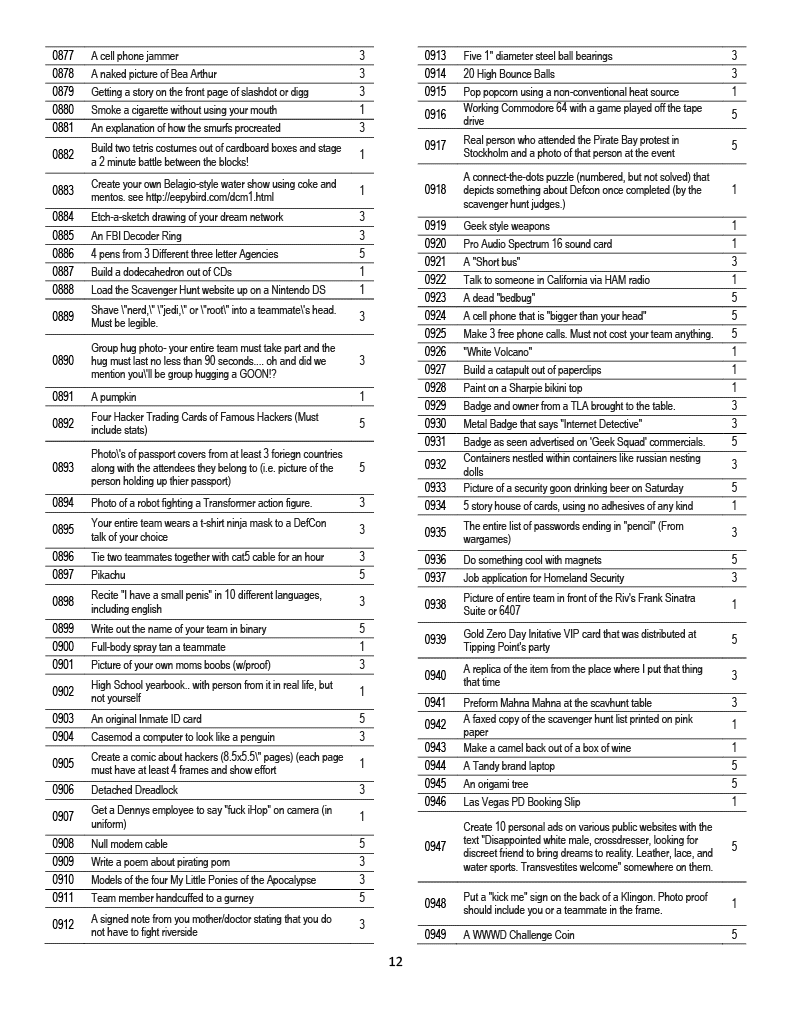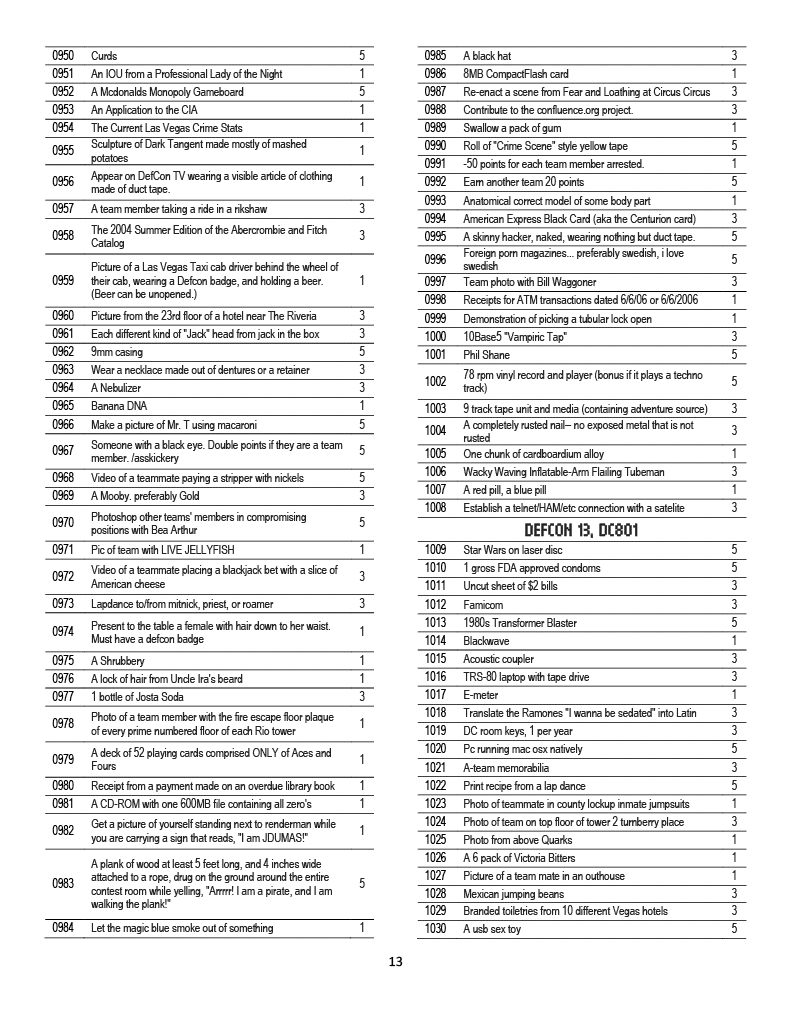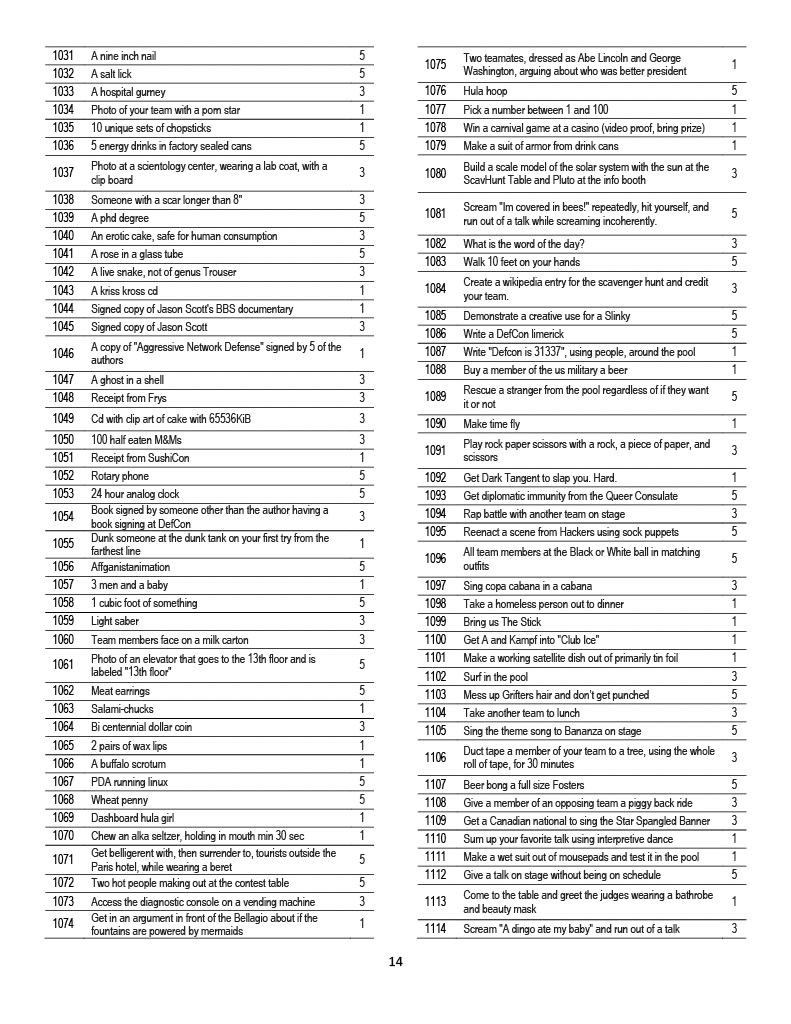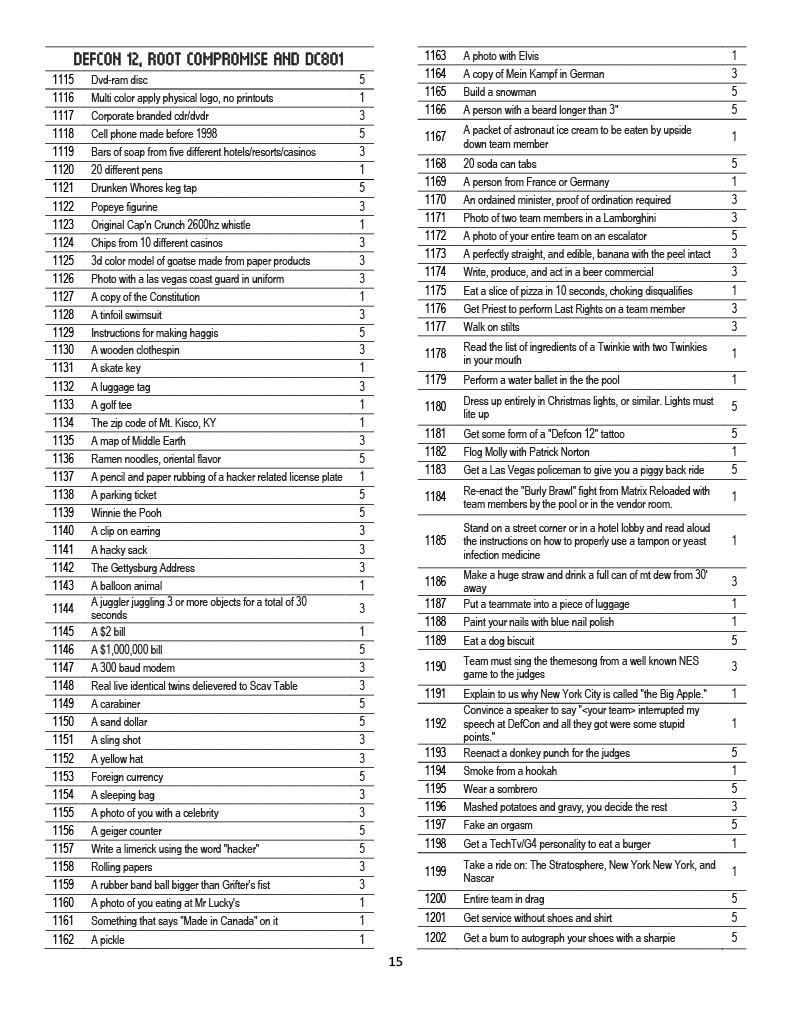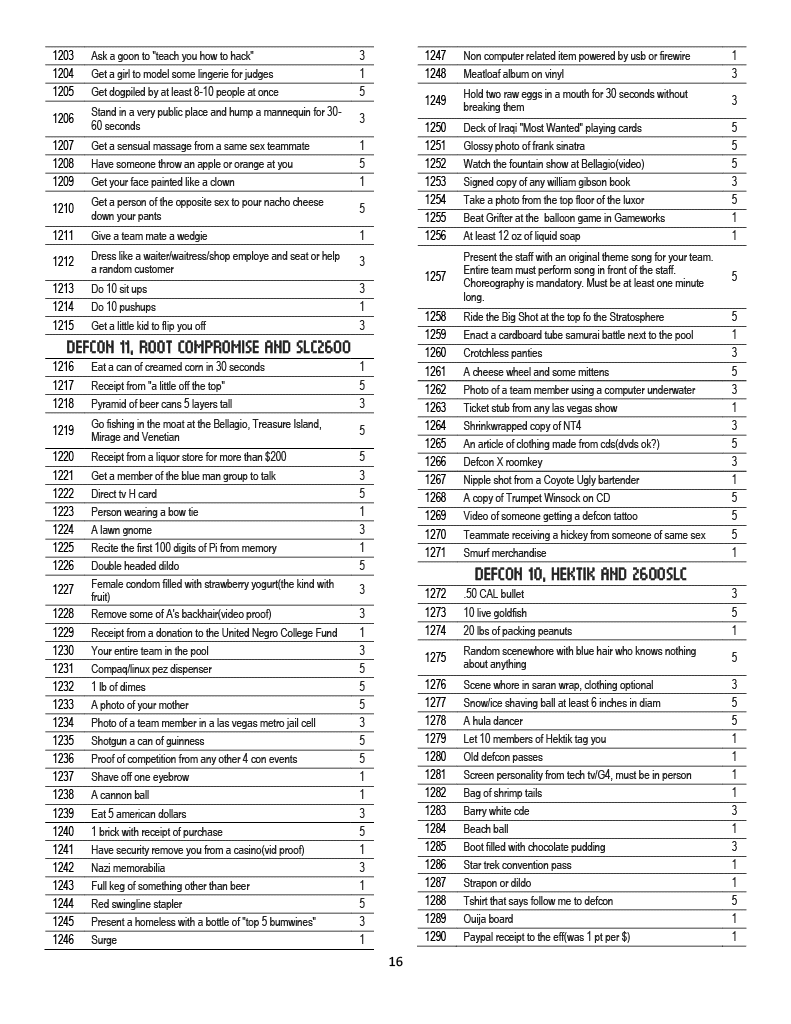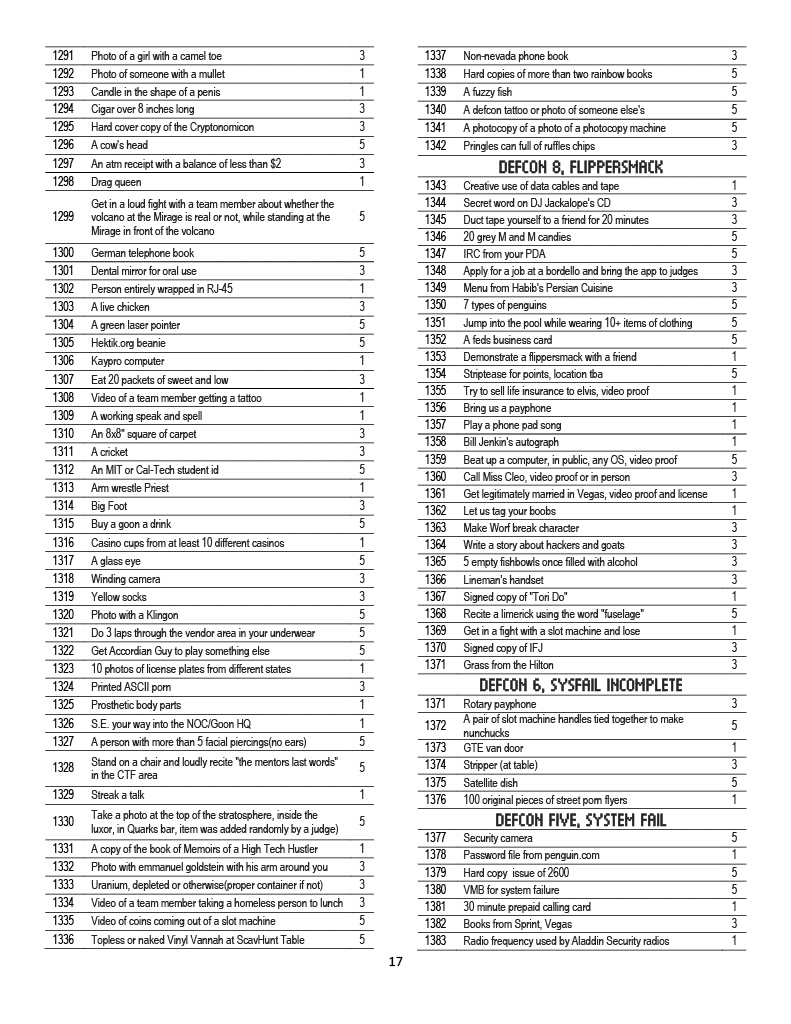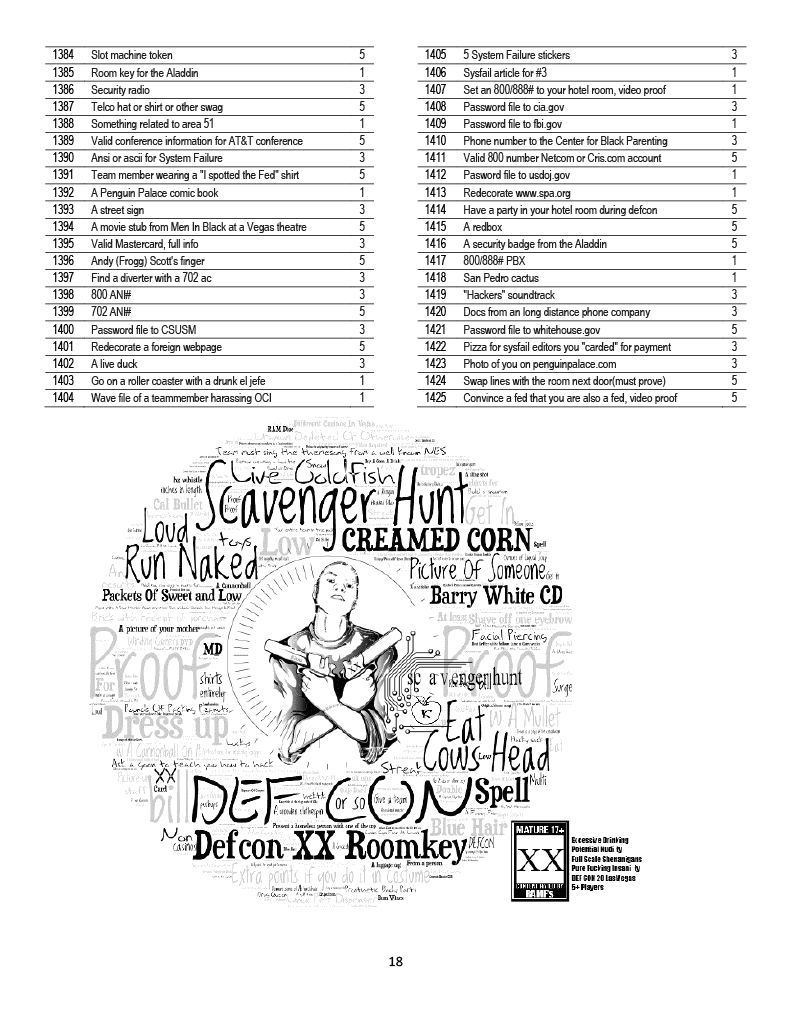 Final Scores
The winning team members were Aakin, F9, Greenwalker, Fish and Fish's GF.