DEF CON 12 Scavenger Hunt
Description
Welcome Back to the Defcon Scavenger Hunt. It's been a year and we're gearing up to once again catch Las Vegas with its pants down. The hunt will again be brought to you by the good folks of Utah, specifically slc2600 and Rootcompromise.org. We had so much fun last year we just knew we had to do it again. The hunt works well when left undisturbed so we'll be sticking with the format that has worked in years past. For those of you that have competed in the hunt, you know what we mean. If you haven't yet had the pleasure of competing, you'll figure things out relatively quickly. It's a Scavenger Hunt Defcon style. What exactly does that mean? Well, you'll be looking for items that range from Boots Full of Pudding to Candles shaped like Penises, and you'll have a blast doing it. Items are not limited to the physical of course, you may complete tasks to gain points for your team as well. You'll be given an Item List first thing Friday morning with a ridiculous amount of items and their corresponding point values. The team with the most points by Noon on Sunday, Wins. That's it.
>Go to contest room and http://www.scavengerhunt.org for further details.
List
The printed list can be found here.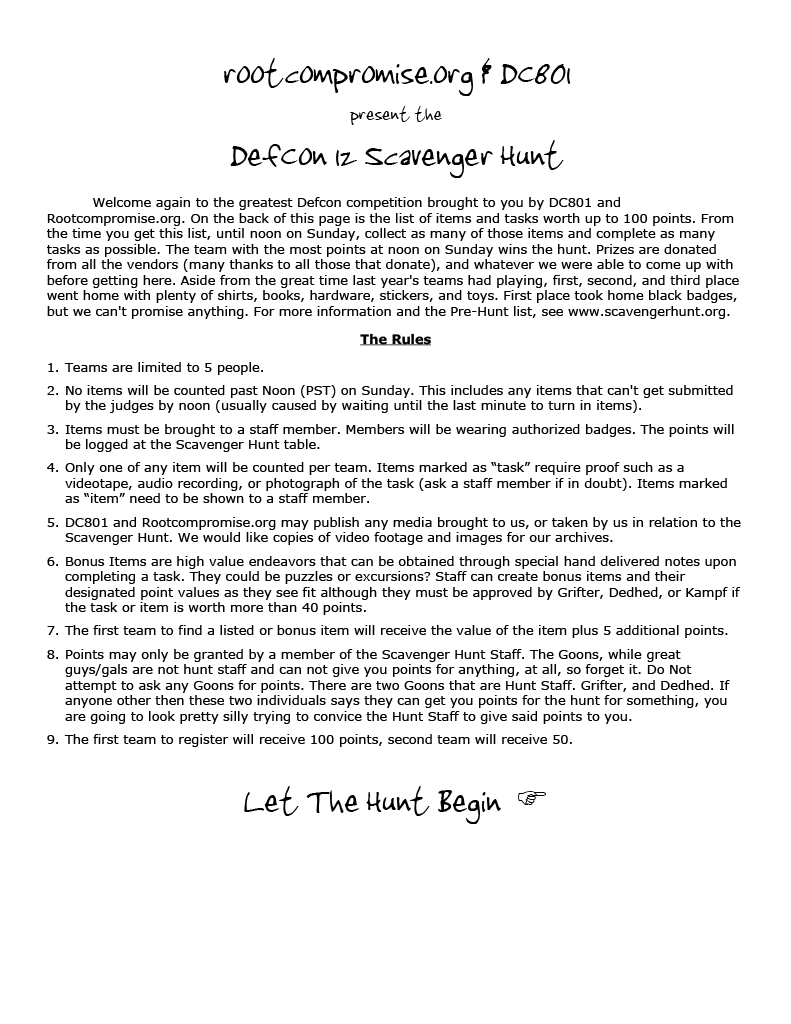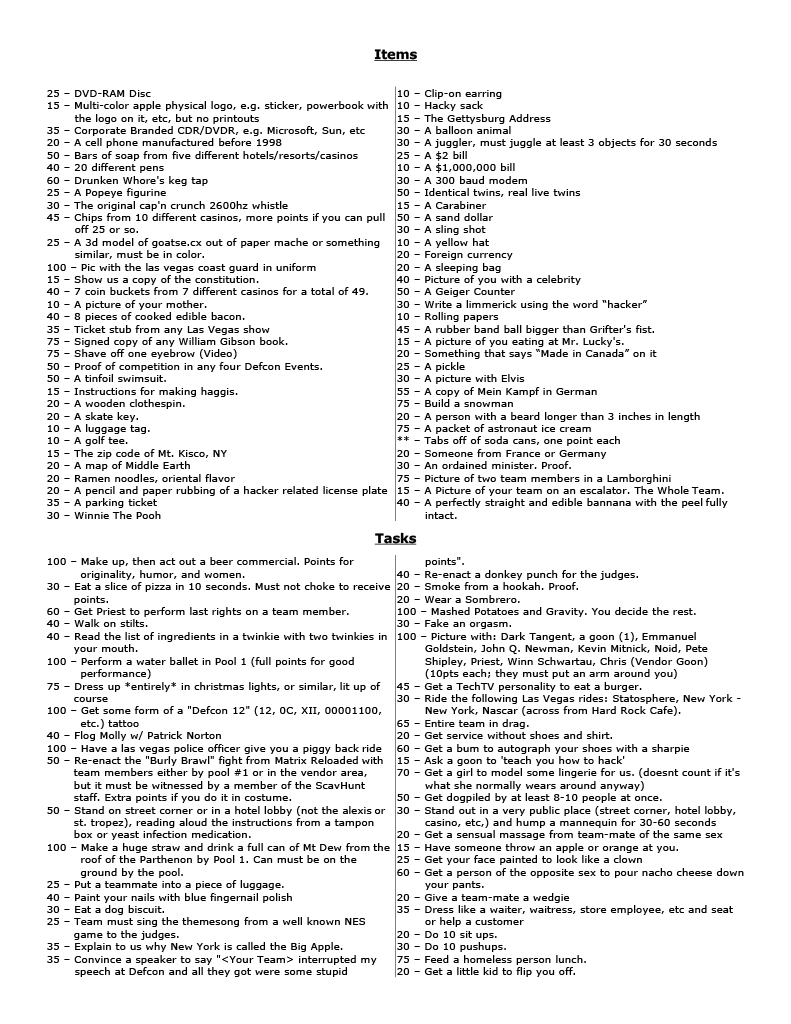 Results
Poor Social Engineers
Siviak, Xstasy, Scotland, Highwiz, and kelvin
dc702 / Vegas 2.0
hot broccoli