DEF CON 22 Scavenger Hunt
This is the first year we themed the DEF CON Scavenger Hunt, which was redacted communication. We redacted the list of a few items and provided teams with a floppy disk that had a copy of the list they could unredact along with few other items hidden within.
Description
The strangest, loudest, most chaotic and quite possibly the most infamous game at DEF CON...the Scavenger Hunt! Back once again with a list full of crazy tasks and hard to fnd items. It's a test of creativity, determination, brains, and above all, the hacker mentality.
List
The printed list can be found here.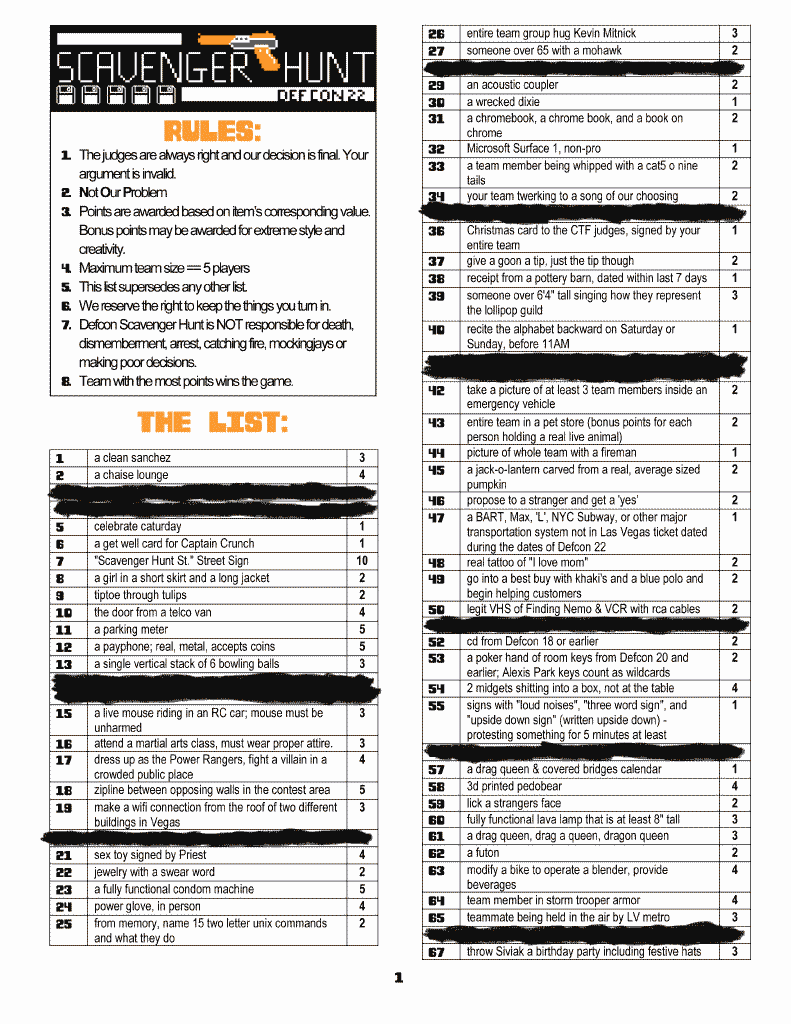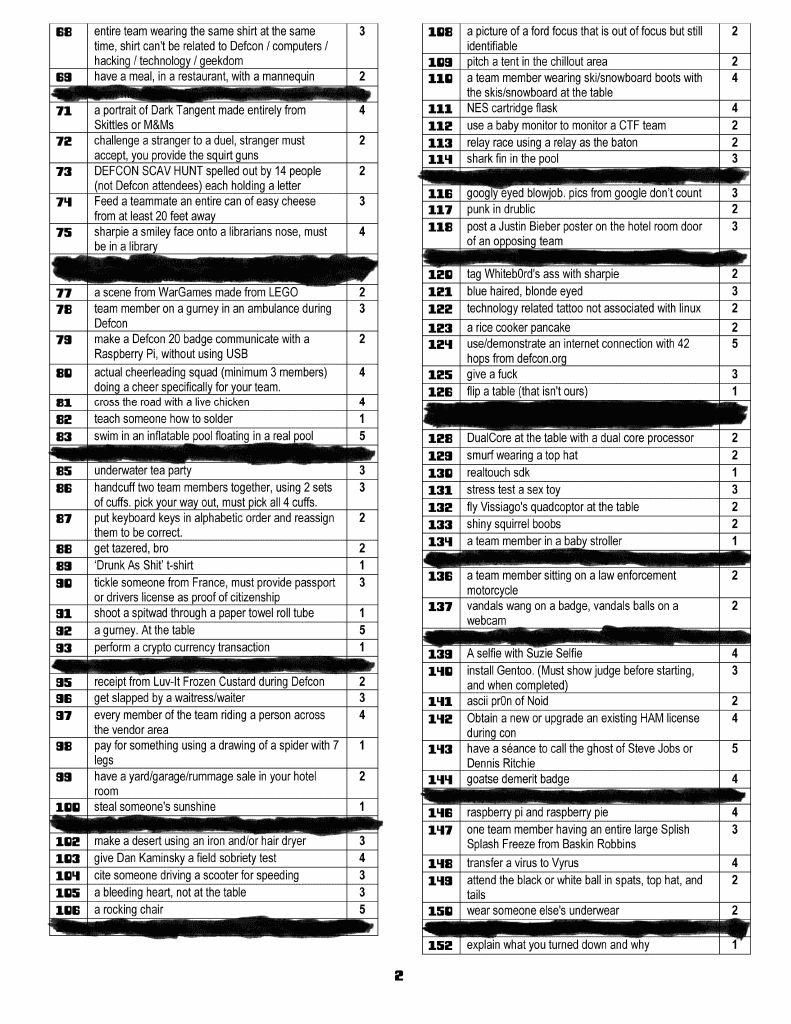 Floppy Disk
If you want to try to solve the challenges yourself, here is the disk image. You can view the writeup about solving the floppy disk challenges here.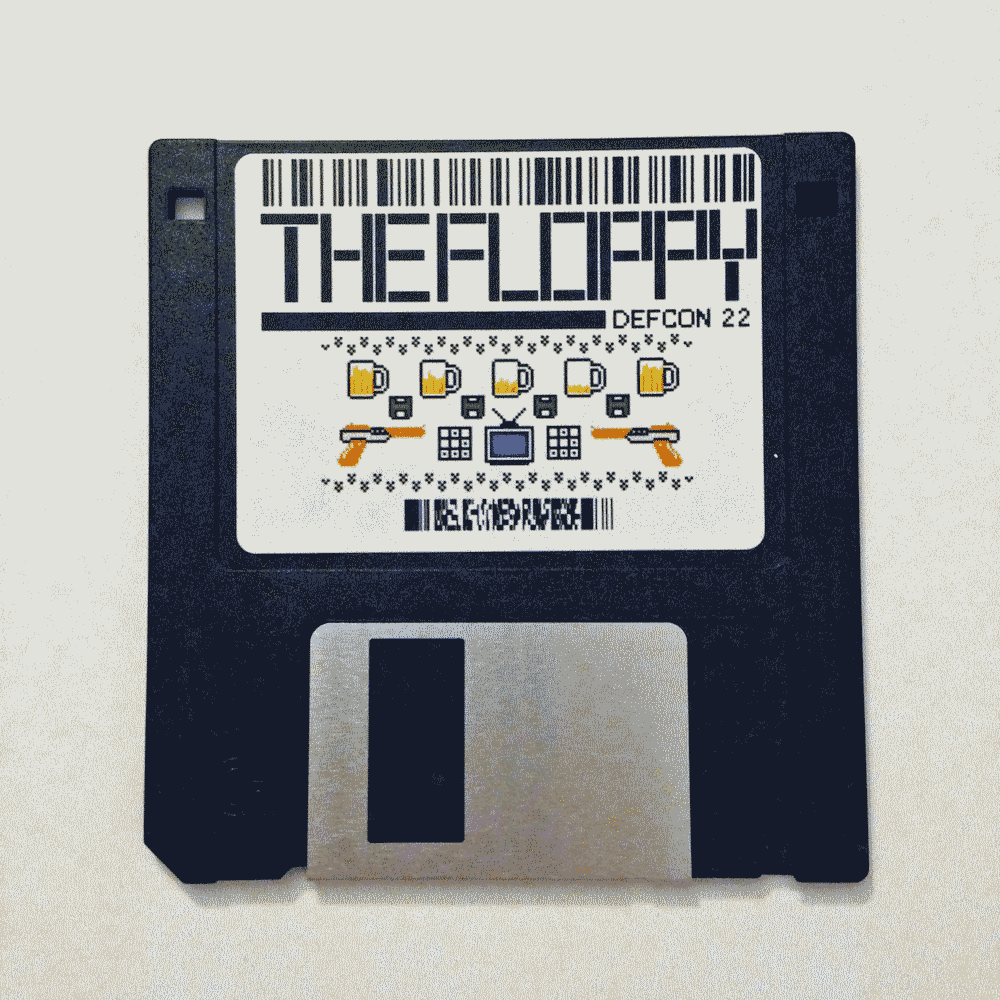 Final Scores
The winning team members were Biom, Sconce, Clarke, Chris, and Jane.