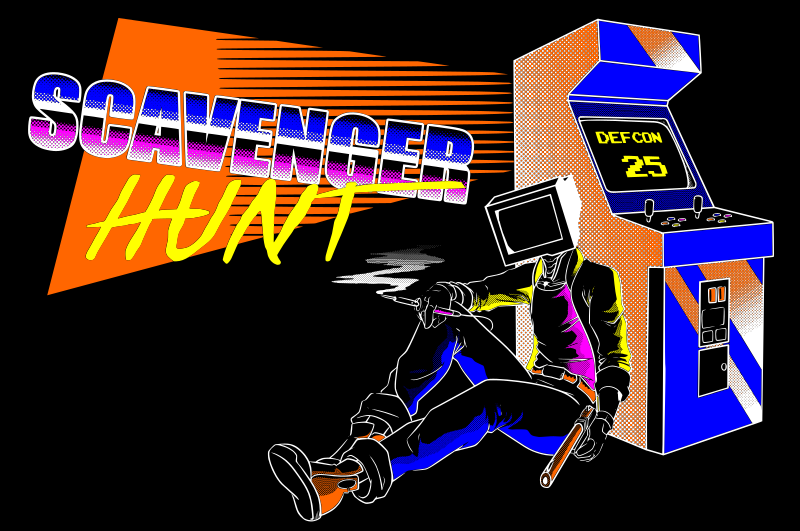 DEF CON 25 Scavenger Hunt
DEF CON 25 marked the hunt's 20th anniversary. We spent 2 years working on the DC25 hunt, starting the day after DC23 was over.
Description
From way back when con was held at the Plaza Hotel & Casino at Defcon 6, through all the years at the Alexis Park, Riviera, Rio, Paris/Bally's, and now Ceasars, the Scav Hunt has been doing it's part to make and keep DEF CON weird. Now we're back again to celebrate our twentieth anniversary for three days of dignity selling and debauchery. So come on down to the contest area and fnd out why year after year people say that the Scavenger hunt is one of the best ways to spend your DEF CON.
Formal Invitations
To mark this special occasion, we made formal invitations for all the previous winners.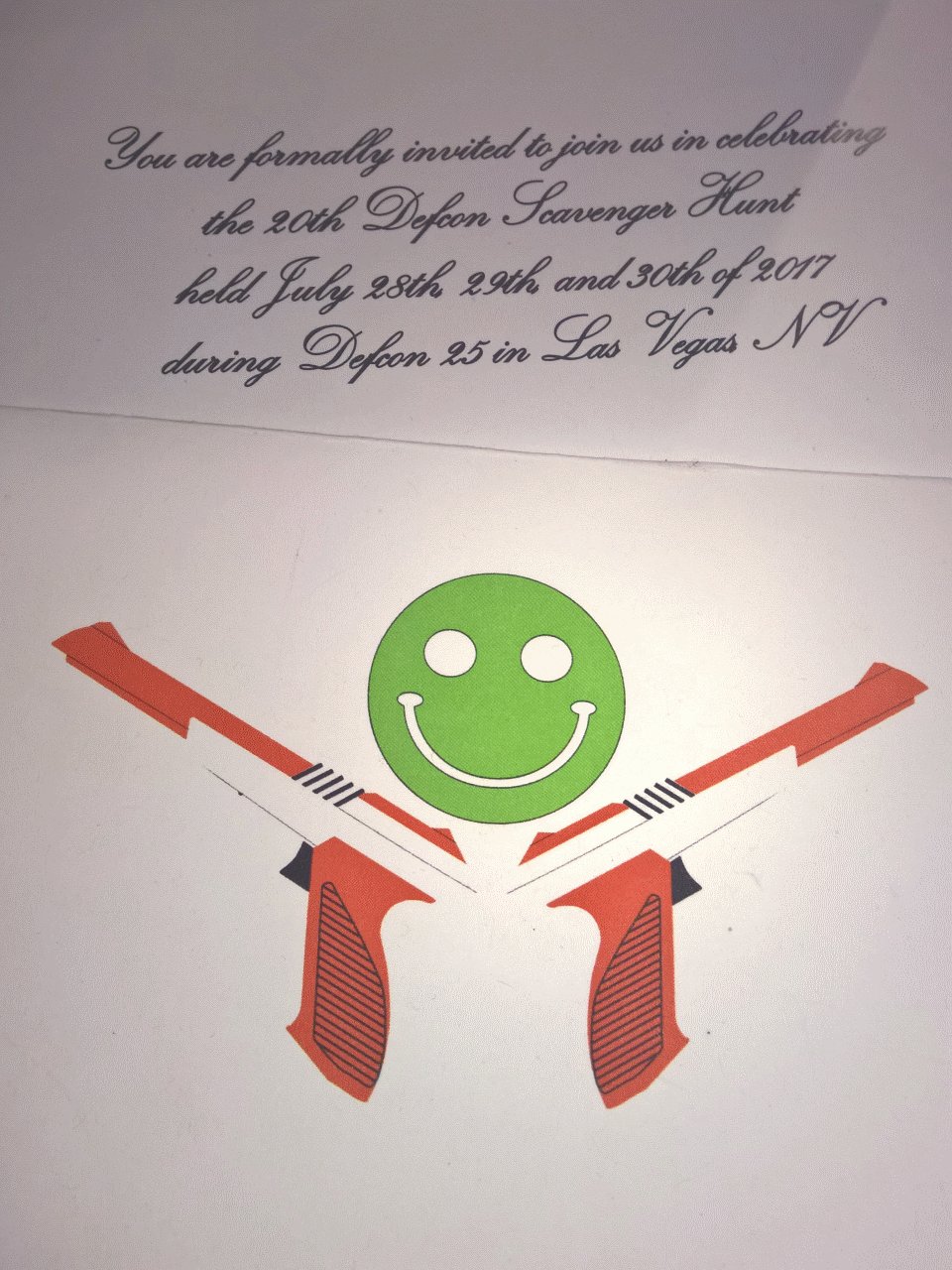 Pre-con list
As it's a special year we thought we would bring back something not seen in 10+ years, a pre-con list.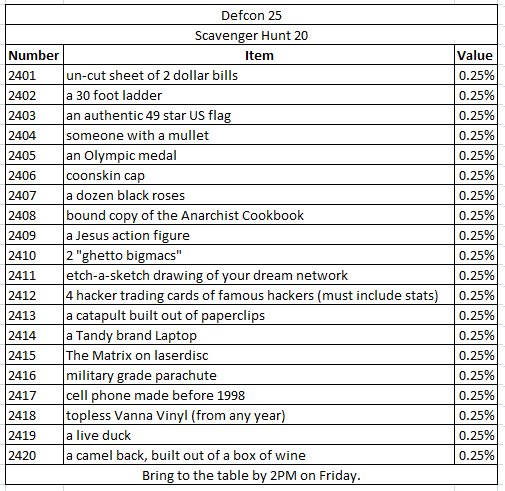 Floppy Disk Badges
We also had a floppy disk to join in with the #badgelife craze. We amassed the art from DC18 onward and packed it into an lzma file that barely fit on the disk; you can download that file here. They are in SVG format, though DC18 and DC20 aren't as optimized as a result of the source material. Because it was an oversight, as we were rushing to fit the content on the floppy, we would like to recognize the artists that made the art included on in the archive:
DC18: Philly and Lori
DC19: Pinguino
DC20: Nikita
DC21: Last Res0rt
DC22: Zhora
DC23: Zhora
DC24: Nox Kreiker
DC25: Nox Kreiker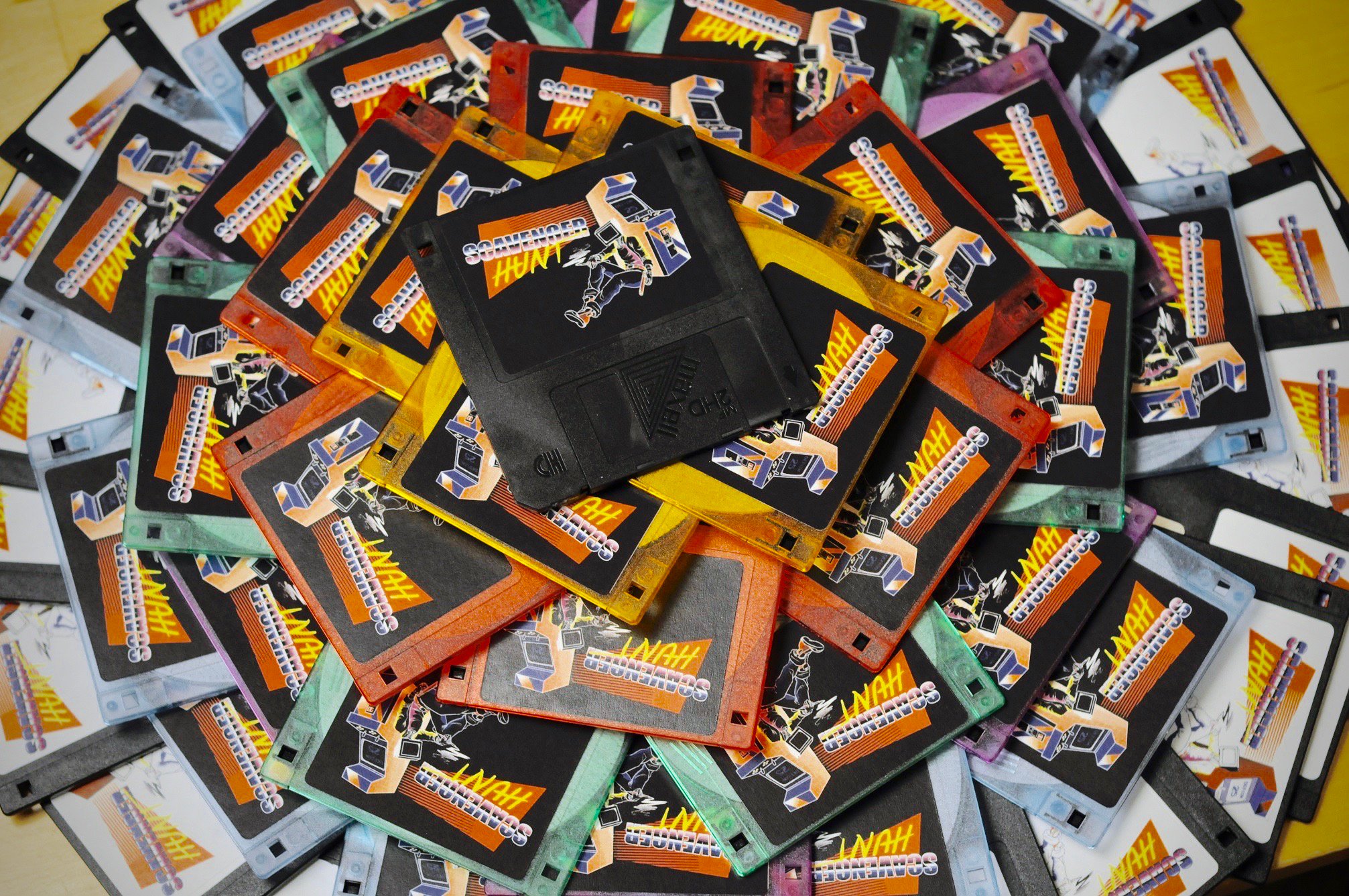 List
The text of the list can be found here.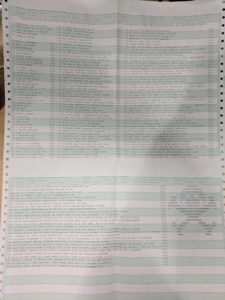 Final Scores
The winning team members were D, Stephen, Biom, Biom's wife, and Merlin.