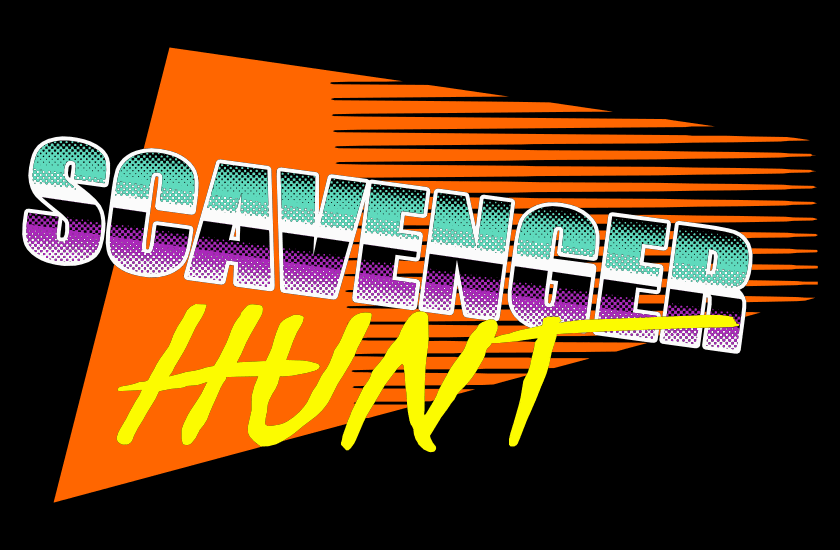 DEF CON 28 Scavenger Hunt
The apocalypse meant we got to do DEF CON virtually over Discord. Retooling our game to work at home and still be the DEF CON Scavenger Hunt proved to be an exciting challenge. We ran a live stream, in addition to our presence on Discord, with visuals of our table with booming music; we had a live recreation of our table that duald made and a virual one in a poorly lit convention center room.
Description
As society ascends from the ashes of a Corona riddled world, are you seeking a new normal? The DEF CON Scavenger Hunt is here for you. We provide the most memorable way to experience the world's largest hacker convention, nothing else immerses you into the lore of DEF CON quite like our time honored competition. Elevating from attendee, to being a part of DEF CON itself; you will find items, complete tasks, and make new friends along the way. Shed your dignity for a chance at glory atop the scoreboard when the weekend comes to a close. The DEF CON Scavenger Hunt begins at 10AM on Friday and goes until noon on Sunday; come find us in the contest area to get the list and embark upon your destiny.
List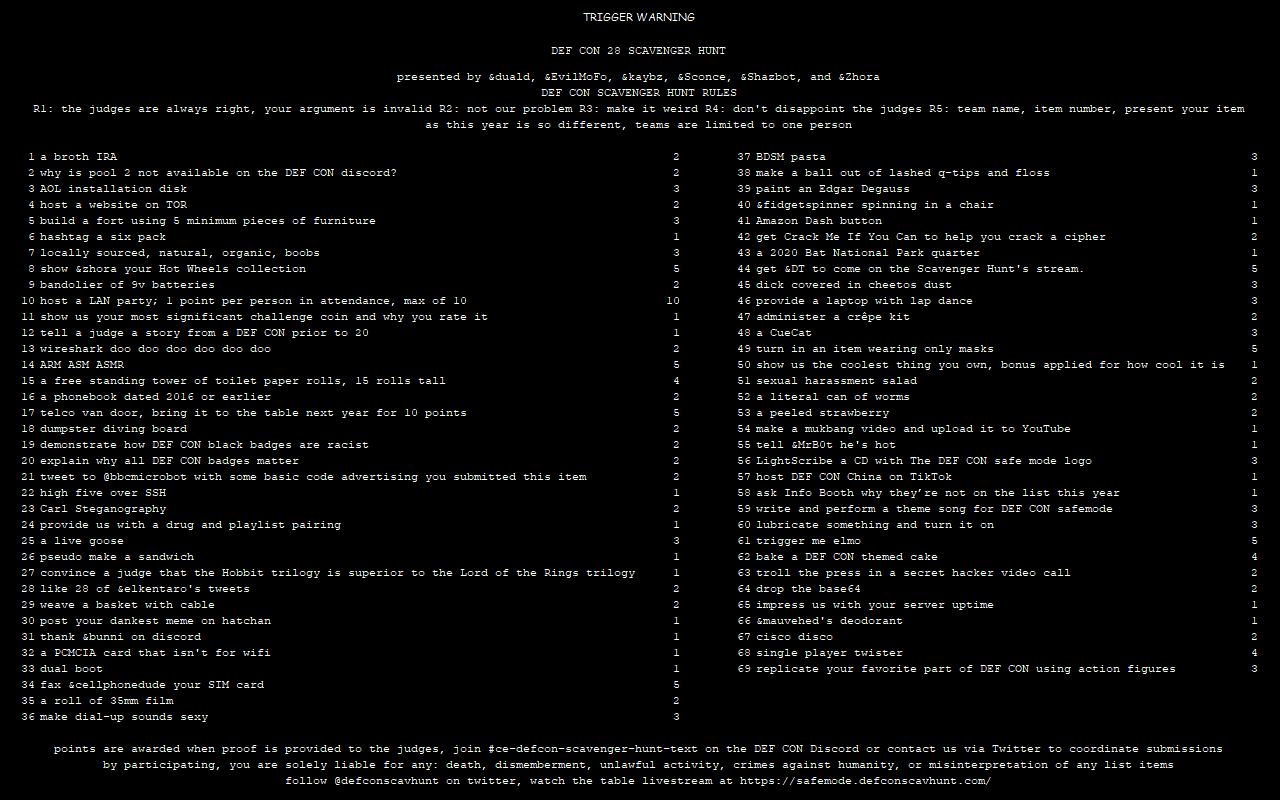 Final Scores